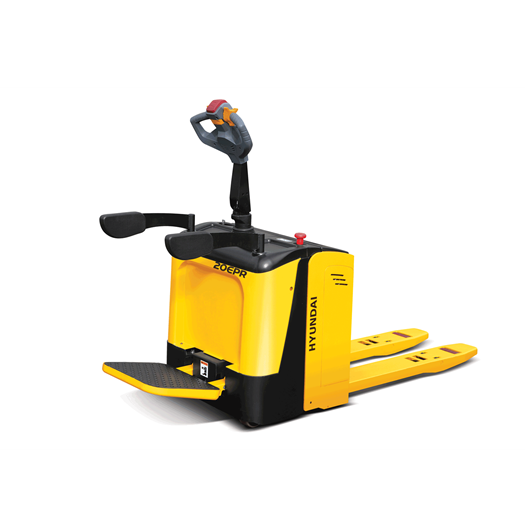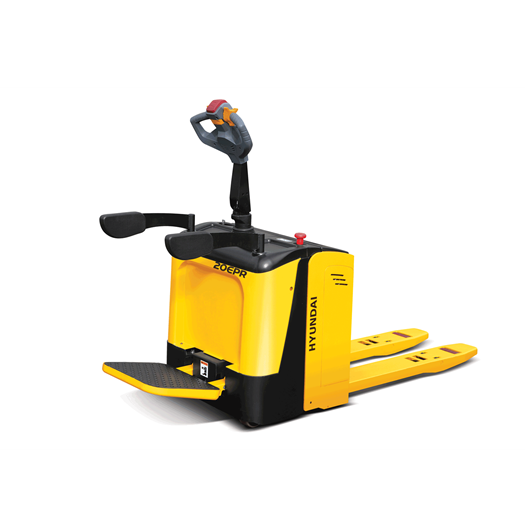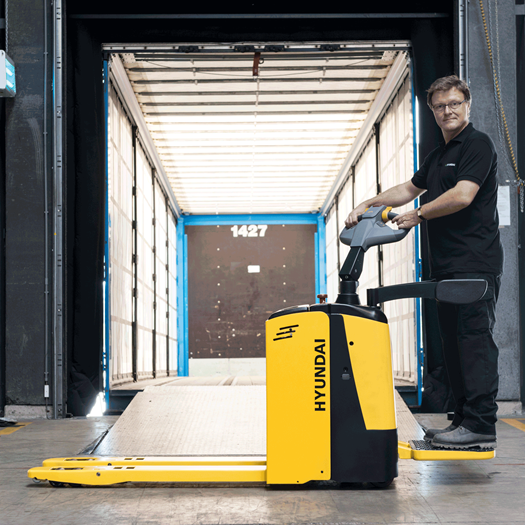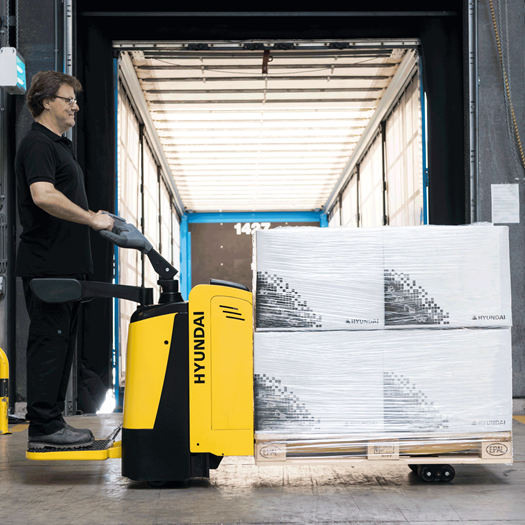 HYUNDAI -25EPR PALLET TRUCK
 Buy Now – Finance Now – Hire Now.
WhatsApp or call us Now click on the Pop up Below
Can't find what you're looking for?
We can source it for you!
Let us Source you equipment for you, New or Pre-Owned any Make any Model
WhatsApp or call us Now click on the Pop up Below
---
Rugged performance
Designed for medium and long-distance movements as well as vehicle loading/unloading, the EPR range of heavy duty power pallet trucks has a fold-down operator platform that takes all of the hard work out of transporting loads.
Operators will enjoy the smooth and precise control characteristics, the comfortable platform area and the extremely low noise levels. Fleet managers will appreciate the water and dirt-resistant construction, the EPR's all-round robustness and reliability and the energy-saving programmable drive options. Maintenance engineers will love the easy access to all the major truck parts and the reduced component count that results from the integrated drive and lift system. And health and safety managers will be impressed with the high ground clearance, the tapered fork tips and the excellent stability provided by the linked suspension castor wheels.
LOAD CAPACITY: 2,000-2,500 kg
LIFTING HEIGHTS: 600 mm
LOAD CENTER DISTANCE: 600 mm
BATTERY CAPACITY: 24V / 210Ah – 24V / 240Ah