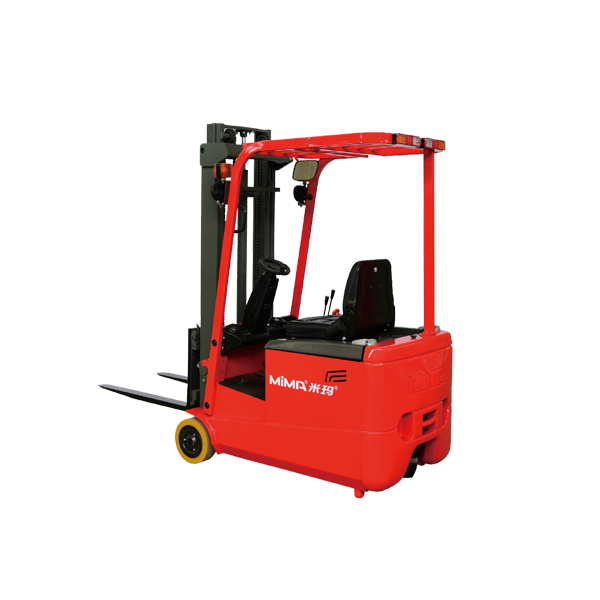 MiMA -3 Wheel 1.0-1.5 Ton Counterbalance Forklift Truck for Warehouse and Floor
Counter BalanceElectricWarehouse
 Buy Now – Finance Now – Hire Now.
WhatsApp or call us Now click on the Pop up Below
Can't find what you're looking for?
We can source it for you!
Let us Source you equipment for you, New or Pre-Owned any Make any Model
WhatsApp or call us Now click on the Pop up Below
---
Counterbalance Forklift Truck is a light forklift that is suitable for small spaces and floor work due to its small size and light weight
Horizontal handling
Stacking in narrower channels
Main Features
Advanced Curtis controller, more stable and safer.
Maintenance-free AC drive system makes the vehicle react more quickly and accurately, And Counterbalance Forklift Truck is equipped with a full AC system.
Pure electric steering and small steering force makes the operator comfortable and energy saving.
Multi-way valve controls the lifting and lowering of the fork, and the control precision is high.
Standard turning speed limit and high lifting speed limit.
Standard maximum lifting height limit.
Products Features
Safety
Three sets of brake systems provide safety protection for the forklift and operator regardless of whether the forklift is in operation or not.
Ramp auxiliary brake system. When the forklift starts on the ramp, the system immediately applies a reverse force to the tire to prevent the forklift from moving backwards.
The battery sinking design performs excellent stability and more load capacity with.
Energy saving
The application of pure electric steering, electronically controlled automatic temperature control system and other technologies makes the forklift endurance strong.
When the gantry is lowered to the bottom, the buffer technology greatly reduces the impact of the mast and reduces the damage of the cargo. Combined with the vehicle noise reduction technology, the operator works easily and comfortably.
The steering wheel and seat position are adjustable.