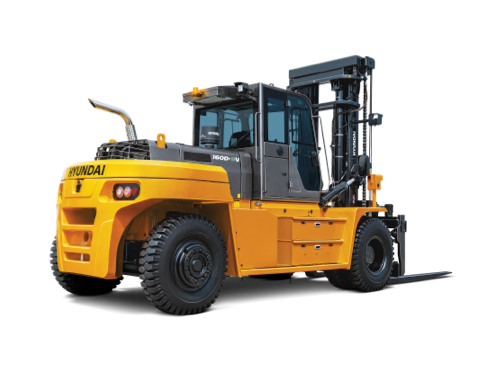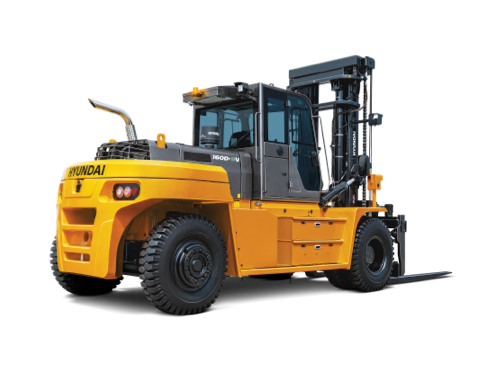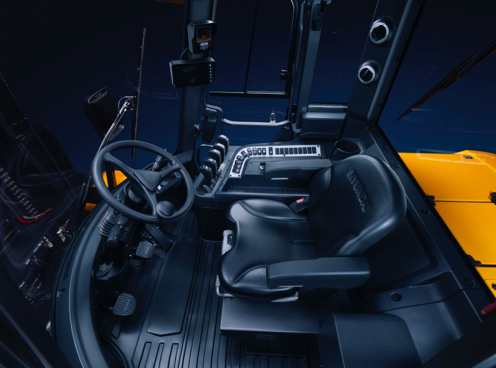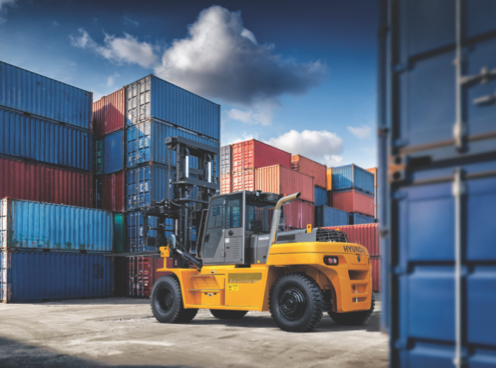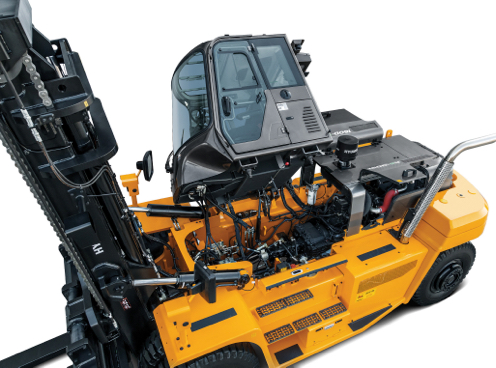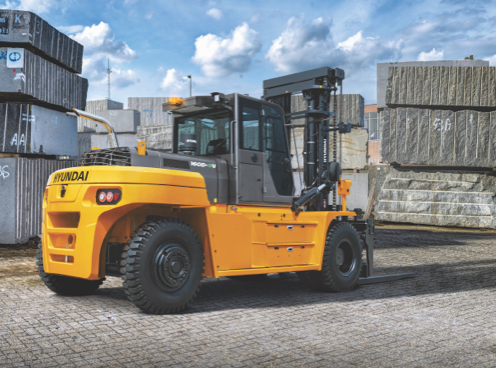 HYUNDAI -9V-SERIES DIESEL FORKLIFTS (12-16T)
 Buy Now – Finance Now – Hire Now.
WhatsApp or call us Now click on the Pop up Below
Can't find what you're looking for?
We can source it for you!
Let us Source you equipment for you, New or Pre-Owned any Make any Model
WhatsApp or call us Now click on the Pop up Below
---
Packed with many new features, the 600mm load centre 120D-9V, 130D-9V, 160D-9V and 1200mm load centre, 160D-9LV are more fuel efficient compared to the previous models. Featuring the new next-generation cab, these forklifts are quieter and more comfortable, perfect for stress-free operation in ports, logistics and other heavy lift applications.
Upgrade your comfort and control
Our next generation cabin is designed to provide every operator with a comfortable environment that boosts productivity and reduces fatigue.
A premium quality Grammar seat as standard, ensures comfortable driving all day.
New one-piece, curved front windscreen and glass side doors for excellent all round visibility.
Internal noise has been reduced by 5.9 dB.
A new colour monitor with large icons makes it easy to check operating conditions.
The steering wheel diameter has been reduced by 35 mm to minimise shoulder fatigue.
The inching and brake pedals have been moved for a more comfortable foot position.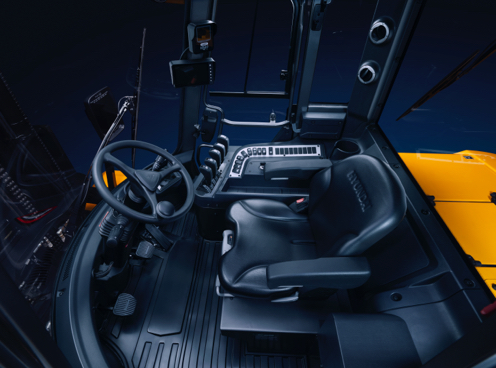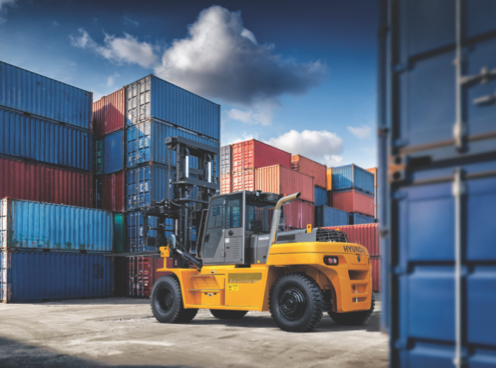 Upgrade your efficiency
An optimised engine and new load-sensing hydraulic system help to boost your profits through unprecedented efficiency.
Powerful Stage V Cummins B4.5 (120D-9V, 130D-9V) and B6.7 (160D-9V, 160D-LV) diesel engine delivers increased fuel efficiency.
A triple separate (TS) mast is available as an option for improved visibility in overhead work.
The new ZF transmission offers enhanced response and improved transmission reliability.
Load sensing hydraulics dramatically reduces fuel usage by removing the EGR system and applying a load sensing variable displacement pump and load sensing MCV.
New drive axle provides optimal rigidity and strength for high-load work.
Upgrade your safety
Our aim is to help create a safe working environment where you can achieve the highest productivity possible.
Our 3-stage TS mast provides outstanding forward visibility by placing the primary cylinder on the left and right sides.
Auto parking brake prevent accidents caused by human error.
Seat belt interlock system protects operators from injury by restricting operation.
A speed limit can be programmed in advance and activated using a switch on the console.
OPSS (Operator Presence Sensing System) restricts driving, lifting and tilting, when the driver leaves the seat.
Machine inclination warning alerts the driver if the pre-set stability values are exceeded.
Passcode-protected start-up prevents theft, break-ins or accidents.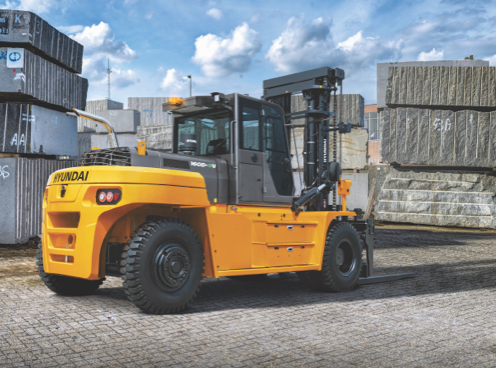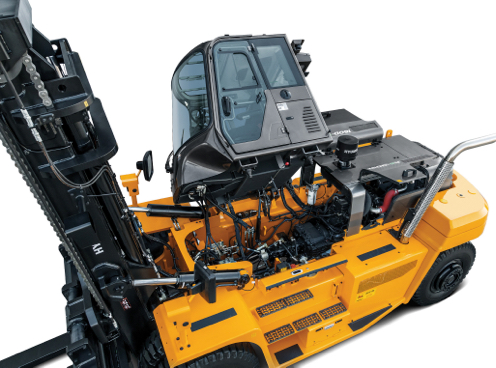 Upgrade your maintenance
These forklifts are designed to make maintenance as convenient as possible to ensure a long, trouble-free service life.
Large counterweight opening allows easy inspection or exchange of the aftertreatment device.
The load-sensing hydraulic control valves are designed for minimum leakage.
Auto tilting cabin can be tilted by up to 52° to allow access to the powertrain and electric/ hydraulic systems.
Upgraded instrument cluster checks engine diagnostics and service scheduling.
Waterproof and dustproof fuse and relay box are centralised in an external container.
A wing-type engine cover reduces equipment downtime by providing quick access to the radiator and engine consumables.
LOAD CAPACITY: 12000 / 13000 / 16000 kg
LOAD CENTER DISTANCE: 600 / 1200 mm
LIFTING HEIGHTS: 3305 / 3300 / 4020 mm