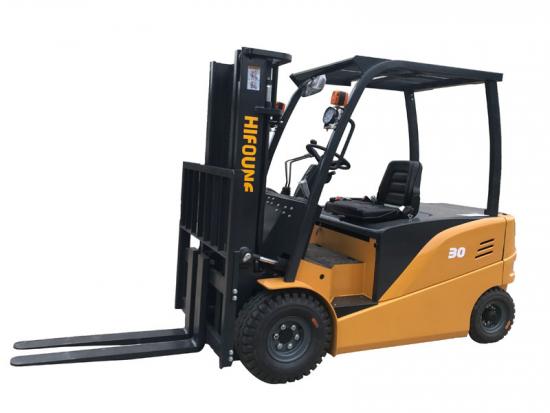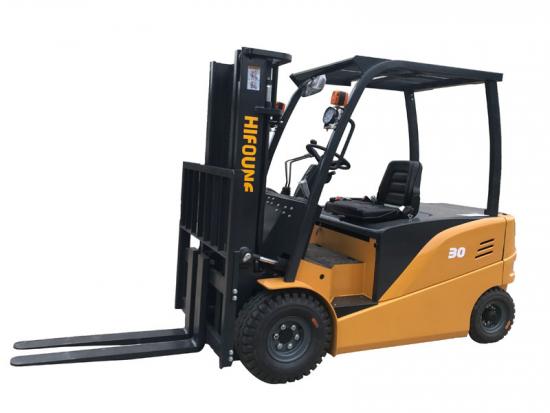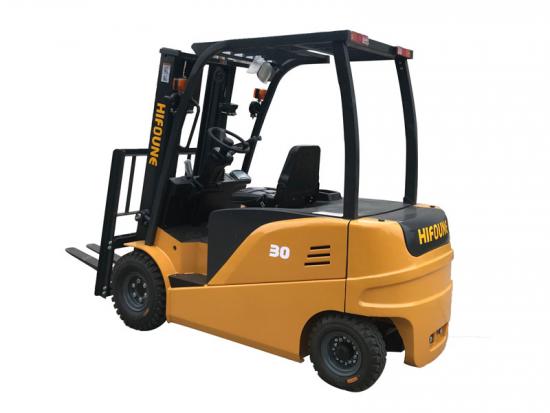 Hifoune 1.5T 2T 2.5T 3Ton Electric Forklift
 Buy Now – Finance Now – Hire Now.
WhatsApp or call us Now click on the Pop up Below
Can't find what you're looking for?
We can source it for you!
Let us Source you equipment for you, New or Pre-Owned any Make any Model
WhatsApp or call us Now click on the Pop up Below
---
Electric forklifts refer to forklifts that operate on electricity, and most of them work for batteries. The battery is a kind of battery, its function is to store limited electrical energy and use it in a suitable place. Electric forklift truck works by converting chemical energy into electrical energy. This kind of battery is installed in the battery of the electric forklift. It should be noted that the battery is best not to be placed horizontally. Because, the interior of the battery is generally 22 to 28% dilute sulfuric acid. When the battery is being placed, the electrolyte can flood the electrode plate and there is still a little space left. If the battery is placed horizontally, part of the electrode plate will be exposed to the air, which is very unfavorable for the battery electrode plate, and the observation hole of the general battery or There are exhaust ports on the top of the battery that communicate with the outside world, so the battery horizontally discharged electrolyte can easily flow out.
The Hifoune electric forklift manufacturers uses the battery as the source power to drive the travel motor and the hydraulic system motor, so as to realize the travel and loading and unloading operations. Electric forklifts are loading, unloading and handling vehicles powered by DC power (batteries). In terms of new materials and new processes, the most important manifestation is the application of transistor controllers (SCR and MOS transistors). Its appearance makes the use of electric forklifts. It has been greatly improved. Generally speaking, the durability, reliability and applicability of electric forklifts have been significantly improved, and they can completely compete with internal combustion engine forklifts.
| Manufacturer | | Hifoune | Hifoune | Hifoune |
| --- | --- | --- | --- | --- |
| Model | | FB30 | FB35 | FB40 |
| Power Type | | Battery | Battery | Battery |
| Driving Style | | Seated | Seated | Seated |
| Rated Capacity | Q(kg) | 3000 | 3500 | 4000 |
| Load Center | C(mm) | 500 | 500 | 500 |
| Front Overhand | x(mm) | 433 | 484 | 484 |
| Wheelbase | y(mm) | 1700 | 1800 | 1800 |